Ho.1 was originally built as a munitions stor
e by the
Occupying German forces
du
ring WW2. This was later converted to a mushroom farm which was in operation until the end of 2006.

Click the thumbnails to open a larger version in a new window.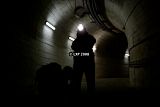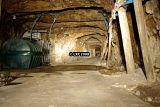 This truck is British Army and was reversed into one of the branch tunnels shortly after the war, only to be sealed up and left there e
ver since: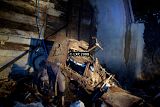 High quality copies available here.
This tunnel is now under new ownership, and is an active site.